<![if !vml]>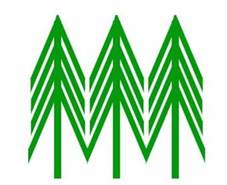 <![endif]>
Palomar Mountain Mutual Water Company
Water Conservation: Voluntary. See special communication from the State of California. This document is intended for the water company operators such as we have, but this will make you aware of the seriousness of our current situation: PWD Drought Notice 2021.
The next board meeting will be held in person February 11, 2023 at the Water Company office building on Crestline Road.
Water Company Office 
22212 Crestline Rd. Palomar Mountain CA 92060
Mailing Address
P.O. Box 125
22212 Crestline Road
Palomar Mountain CA 92060
When you see water running down the street or discover your water is brown or are experiencing any water problems at all, PLEASE contact our System Operator Mike Probert at 760-207-7779 (phone) or 858-494-1020 (Pager).
The chart below shows the depth in feet from the top of the well to the top of the water level.
These are the measurements taken from well number 5 over the past five years.
<![if !vml]>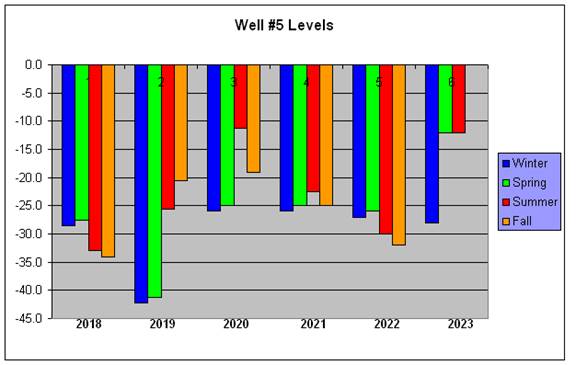 <![endif]>
Emergency Pager Number        858-494-1020
Emergency Phone Number       760-207-7779
Office Phone and Fax               760-742-3516
Notice: New info on tank replacement
(Click on link above for report)
Voluntary conservation is in effect.
Click here for list of measures
(Click on link above to view rules)
Board Meetings and Contact Information
Minutes of Monthly Board Meetings
September Labor Day 2022 Annual Meeting
October Meeting canceled
May no meeting
March no meeting due to weather
February  no meeting due to weather
No meeting in October
January 2017 canceled due to weather
Rates and Fees:
Water Usage Rate Table for 2022 and 2023
Billing and Payment information
Water Share Transfer Procedure
Our water is for Domestic use only.